What's Happening
CUISR announces the retirement of Bill Holden, founding CUISR board member

Smart cities need smart people, but they also need people with a strong sense of community. Bill Holden has been deeply appreciative of the community's rich diversity in his outstanding contributions over 35 years as a City planner and over 20 years as founding CUISR board member and long-time Community Co-Director.
Bill Holden has been an exemplary model and mentor, great collaborator, and tireless champion of community-driven research, locally and nationally. Ever since CUISR's 2000 founding, he has been nourishing community partnerships, developing original research, sitting at policy tables, and mobilizing knowledge for better public policy and community outcomes.
Bill's generosity is as remarkable as his modesty. His priority has always been what matters to the community—whether quality of life, housing and homelessness, or poverty reduction—and how the data can help us understand and act on the stories and people behind the statistics.
CUISR student researchers and staff, founding and current board members celebrate Bill's mentorship:
Your leadership will be greatly missed at CUISR and the broader community. I learned a lot from you about being a collaborative manager who gives the team the space to do what they are good at and passionate about.—Nicola Chopin, Project Manager, Sustainability Education Research Institute (SERI), USask
I am grateful for the time we worked together at CUISR. Keep on sharing with that great mind of yours.—Jania Chilima, PhD, SENS and Global Institute for Water Security
You were an integral member of the team in establishing the research institute and instrumental in maintaining it over the years. You helped bring out the best in people."—Dr. James Randall, founding University Co-Director and Island Scholar, UPEI
Thank you, Bill, for all your contributions to CUISR right from the beginning, now 20 years ago. You were a friend in the city who understood community-university research and helped blaze a path. The Quality of Life studies in Saskatoon you co-led are groundbreaking, then and now.--Dr. Nazeem Muhajarine, founding board member and former University Co-Director
Bill has always been effective in opening doors to research opportunities such as the Quality of Life and homelessness studies. He is an all-round consummate bridge-builder. –Dr. Louise Clarke, former University Co-Director
It was an honour to be able to work with you and everyone at CUISR. Working with you on Quality of Life I saw how you wanted to change things and make a better place and space for communities.—Darlene Lanceley, researcher and former board member
Thanks for all you taught me about being a true eval and data geek. Your work at CUISR has been remarkable and the city of Saskatoon has become a better place for the work you have done.—Colleen Christopherson-Cote, SPRP coordinator, Interim Community Co-Director
Your service was stellar. You were such a steady and constant presence, such a good chair, convenor, anchor, and facilitator of our projects.—Dr. Michael E. Gertler, Sociology, USask
Thank you so much for all you have done for this community.—Sue Delanoy, former board member
I am so thankful to Bill Holden and to CUISR where I found a welcoming and supportive place among people who shared a passion for social justice. We'll aim to build on Bill's lasting legacy.—Dr. Isobel M. Findlay, CUISR University Co-Director
Happy retirement, Bill!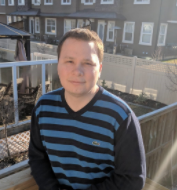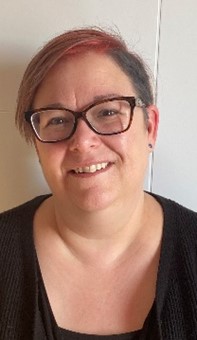 And our sincere thanks to Interim Community Co-Directors, Roy Lavallee, Social Development Consultant, City of Saskatoon, and Colleen Christopherson-Cote, Coordinator, Saskatoon Poverty Reduction Partnership.
---
Applied research projects to benefit Saskatoon residents 
Four new research projects that will benefit Saskatoon residents are advancing thanks to Research Junction, an innovative partnership between the City of Saskatoon and University of Saskatchewan (USask). Research Junction awards funding to projects that apply advanced research methods to addressing current issues in our city. 
Click here for more information.
---
What's New
CUISR Leads Prairie Region Research on Affordable Rental Housing Funded by a Major National Award
CUISR is pleased to announce the award of a SSHRC-CMHC Partnership Grant valued at $1,308,314, March 2020 to March 31, 2025, on People, Places, Policies and Prospects: Affordable Rental Housing for Those in Greatest Need.  The Partnership Grant involves three regions--Atlantic Canada (Cape Breton Regional Municipality; Principal Investigator Dr. Catherine Leviten-Reid, Cape Breton University), Central Canada (Ottawa), and the Prairies (Saskatoon) in  one of the research nodes within the Collaborative Housing Research Network—with a shared goal to understand the roles and effects of affordable rental housing in the lives of marginalized individuals and families.
The Saskatoon project team will use a GBA+ lens to assess the following:
To what extent programs achieve intended positive social and economic benefits or outcomes? 

In what ways different programs may result in distinct shelter (affordability, security, quality) and non-shelter (safety, health and well-being, social capital, access to amenities and employment) outcomes—and differential impacts on women, men, non-binary individuals?
Three projects will be conducted in this city:
The first looks at tenant outcomes and experiences among those living in affordable units provided through Saskatchewan Housing Corporation's Rental Development Program.

The second study will compare the experiences and outcomes of tenants living in subsidized, non-profit housing versus market rentals. This project also uses a socio-legal lens to analyze how affordable housing providers and market-based landlords interpret and apply eviction legislation, how they negotiate with their tenants, how they perceive the costs of eviction, and their experiences with housing tribunal and enforcement processes—and with what consequences for those in greatest need.

The third project examines how well rental housing providers work together, and with other human service systems, and under what circumstances to house those in greatest need.
Co-investigator(s)
Brenda Parker University of Illinois at Chicago
Isobel M. Findlay Edwards School of Business and CUISR University of Saskatchewan
Jacqueline J. Kennelly Carleton University
Larissa R. Silver Youth Services Bureau of Ottawa
Margaret K. Dechman Cape Breton University
Nazeem Muhajarine Community Health and Epidemiology College of Medicine University of Saskatchewan
Penelope C. Gurstein The University of British Columbia
Sarah M. Buhler College of Law University of Saskatchewan
Xavier Leloup Institut national de la recherche scientifique
CUISR Partners
City of Saskatoon (Bill Holden, Senior Planner & CUISR Community Co-Director)
Quint Development Corporation (Len Usiskin, Manager);
Saskatoon Housing Initiatives Partnership or SHIP (Colleen Christopherson-Cote, Community Partnership Consultant—HIFIS)
Camponi Housing Corp/ SaskNative Rentals inc (Toby Esterby, Executive Director)
Saskatoon Poverty Reduction Partnership (Colleen Christopherson-Cote, Coordinator)
Community Legal Assistance Services for Saskatoon Inner City (CLASSIC; Chantelle Johnson, Executive Director) Elizabeth Fry Society of Saskatchewan (Sandra Stack, Executive Director)  
Saskatoon Society for the Protection of Children (Dionne Miazdyck-Shield, Executive Director)
Saskatchewan Office of Residential Tenancies (Anne Marie Cotter, Director)
---
Sexual Assault Services of Saskatchewan and Community-University Institute for Social Research Release In-Depth Report on the State of Sexual Violence in Saskatchewan
Sexual Assault Services of Saskatchewan (SASS), the University of Saskatchewan's Community-University
Institute for Social Research (CUISR) and Federation of Sovereign Indigenous Nations (FSIN) are releasing an in-depth research report on the state of sexual violence in Saskatchewan on Wednesday, April 29 at 10.00 am. You can access the media event here: 
https://www.youtube.com/watch?v=RccSpvJflg0&feature=youtu.be 
The report, Sexual Violence in Saskatchewan: Voices, Stories, Insights, and Actions from the Front Lines, aims to garner a comprehensive understanding of sexual violence in Saskatchewan through an examination of sexual violence experiences and the existing strengths and gaps in service provision. 
"Our research team is grateful for the courage, candour, and clarity of survivors who shared their stories. Too often, researchers are asked to launch conversations that open up painful histories without being able to offer meaningful solutions," said Dr. Isobel Findlay, University Co-director at Community-University Institute for Social Research, University of Saskatchewan. "That is why this study is so important and why we are so invested in ensuring the report on findings and recommendations does not languish on a legislative shelf." 
"When our paths crossed, the Saskatchewan First Nation Women's Commission wholeheartedly supported the research to uncover strategies to challenge sexual violence and change societal attitudes," said Vice Chief Heather Bear, Fourth Vice Chief of Federation of Sovereign Indigenous Nations. "We were extremely supportive of the research-lens that took into consideration the effects of historical and intergenerational trauma and the over-representation of Indigenous persons as targets of sexual violence. On behalf of the Women's Commission, we commend SASS and CUISR for all the hard work and dedication towards completing the report and sexual violence action plan." 
"Our research team has been struck by the enormous energy women in particular, although not exclusively, spend navigating structural violence. Many study participants were supporting other community members, while facing harsh conditions in their careers and personal lives," said Dr. Marie Lovrod, Program Chair, Women's and Gender Studies, University of Saskatchewan. "Sexual assault is both a serious problem in our province, and, at the same time, reflects larger systems of social violence." 
"This research shows us what SASS and our member agencies already know. Sexual violence is prevalent in Saskatchewan, and must be addressed," said Kerrie Isaac, executive director of SASS. "This report, and Action Plan can drive real change in our province. We must work together to make Saskatchewan a place
where everyone is free from threat, fear, or experience of sexual violence."
---
New Publications
Prairie Hospice Society: Social Return on Investment Analysis Report. Click here to view it.
---
Sexual Violence in Saskatchewan - Final Report. Click here to view it.
---
In The Media
September
August
July
Amanda Short, Human trafficking fight on wrong path: advocates, StarPhoenix, 24 July
September
August
July
May
April
March