CUISR announces the retirement of Bill Holden, founding CUISR board member

Smart cities need smart people, but they also need people with a strong sense of community. Bill Holden has been deeply appreciative of the community's rich diversity in his outstanding contributions over 35 years as a City planner and over 20 years as founding CUISR board member and long-time Community Co-Director.
Bill Holden has been an exemplary model and mentor, great collaborator, and tireless champion of community-driven research, locally and nationally. Ever since CUISR's 2000 founding, he has been nourishing community partnerships, developing original research, sitting at policy tables, and mobilizing knowledge for better public policy and community outcomes.
Bill's generosity is as remarkable as his modesty. His priority has always been what matters to the community—whether quality of life, housing and homelessness, or poverty reduction—and how the data can help us understand and act on the stories and people behind the statistics.
CUISR student researchers and staff, founding and current board members celebrate Bill's mentorship:
Your leadership will be greatly missed at CUISR and the broader community. I learned a lot from you about being a collaborative manager who gives the team the space to do what they are good at and passionate about.—Nicola Chopin, Project Manager, Sustainability Education Research Institute (SERI), USask
I am grateful for the time we worked together at CUISR. Keep on sharing with that great mind of yours.—Jania Chilima, PhD, SENS and Global Institute for Water Security
You were an integral member of the team in establishing the research institute and instrumental in maintaining it over the years. You helped bring out the best in people."—Dr. James Randall, founding University Co-Director and Island Scholar, UPEI
Thank you, Bill, for all your contributions to CUISR right from the beginning, now 20 years ago. You were a friend in the city who understood community-university research and helped blaze a path. The Quality of Life studies in Saskatoon you co-led are groundbreaking, then and now.--Dr. Nazeem Muhajarine, founding board member and former University Co-Director
Bill has always been effective in opening doors to research opportunities such as the Quality of Life and homelessness studies. He is an all-round consummate bridge-builder. –Dr. Louise Clarke, former University Co-Director
It was an honour to be able to work with you and everyone at CUISR. Working with you on Quality of Life I saw how you wanted to change things and make a better place and space for communities.—Darlene Lanceley, researcher and former board member
Thanks for all you taught me about being a true eval and data geek. Your work at CUISR has been remarkable and the city of Saskatoon has become a better place for the work you have done.—Colleen Christopherson-Cote, SPRP coordinator, Interim Community Co-Director
Your service was stellar. You were such a steady and constant presence, such a good chair, convenor, anchor, and facilitator of our projects.—Dr. Michael E. Gertler, Sociology, USask
Thank you so much for all you have done for this community.—Sue Delanoy, former board member
I am so thankful to Bill Holden and to CUISR where I found a welcoming and supportive place among people who shared a passion for social justice. We'll aim to build on Bill's lasting legacy.—Dr. Isobel M. Findlay, CUISR University Co-Director
Happy retirement, Bill!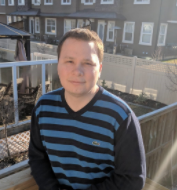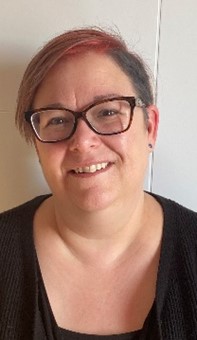 And our sincere thanks to Interim Community Co-Directors, Roy Lavallee, Social Development Consultant, City of Saskatoon, and Colleen Christopherson-Cote, Coordinator, Saskatoon Poverty Reduction Partnership.